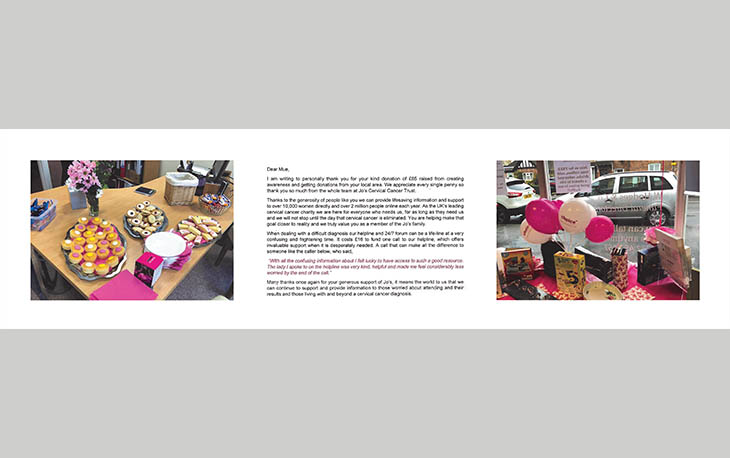 On 25th January W Hodges Funeral Directors held a Cervical Cancer awareness day. Funeral Arranger Murielle Doyle organised the information day in aid of Jo's Cervical Cancer Trust.
As well as an array of delicious cakes and sweet treats there was a prize raffle with amongst other items a hair curler, wine, chocolates and games were up for grabs for the lucky winners.
In keeping with the pink theme, Choice funeral plan goody bags were handed out to the local infant nursery in Riverhead, and the local Newsagent in Tunbridge Wells gave out copies of Woman's Own magazine with cancer advisory leaflets.
Jo's Cervical Cancer Trust celebrates their 20th year in 2020 and their annual Smear for Smear campaign takes place during Cervical Cancer Prevention Week. The 2020 campaign (20-26 January) focused on getting the facts out about HPV and smear tests.